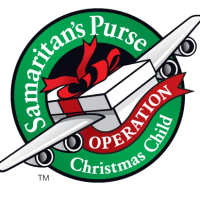 Operation Christmas Child
July 29, 2020
GOOD NEWS -- GREAT JOY
Covid 19 doesn't shut down the gospel!
We encourage you to pack shoeboxes with your families this year. They can be dropped off at Heritage any time between now and Sunday, November 22.
Here's all the info you need to pack your shoe boxes
Please be sure to include the $9 donation per box (either in your shoebox or with a Follow Your Box label) to cover ministry materials, training & transportation.
Remember: no used items, liquids, food etc. Not sure what to pack - click here for ideas!
Back