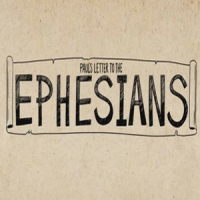 Heritage Women are reading Ephesians
February 24, 2022
The women of Heritage are invited to read through Ephesians together each week as Pastor Glenn preaches through it.
Monday - chap 1
Tuesday - chap 2
Wednesday - chap 3
Thursday - chap 4
Friday - chap 5
Saturday - chap 6
Wash, rinse, repeat
We'll discuss via email on Fridays/Saturdays.
Sign up in the hall or contact the church office!
Back