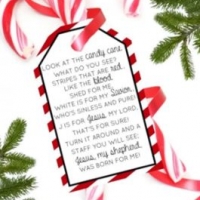 Candy Cane Community Giveaway - save the date!
November 11, 2021
WHO: Everyone who is a member of or attends Heritage is invited
WHAT: We will be gathering together to assemble Christmas treats. All treats will include our church's information as well as an invitation to our Christmas Eve Service. We will share together in a potluck lunch while putting the treats together. After assembling the treats, we will go out into the neighborhoods surrounding Heritage to prayerfully hand deliver the treats and invitations. Anyone who is not physically able to walk around the neighborhoods is asked to remain at the church during that time and pray over the distribution. We'll come together briefly afterwards to end the event in prayer and enjoy some hot chocolate together.
WHEN: Sunday, December 12th after church
WHERE: At church and in the surrounding neighborhoods
WHY: Love God. Love neighbor. Serve sacrificially.
We want to come together and love the neighbors of the church together.
Back